Community residences for people with disabilities:
Group Homes, Small Halfway Houses, and Recovery Communities
We are nationally known for our pioneering work starting in 1974 to bring rationality to the zoning for "community residences" for people with disabilities: group homes, halfway houses, and recovery communities.
Get the facts:
Studies on the Impacts of Community Residences
We have conducted scientific research to determine whether or not community residences have any effect on property values — and have put together a short annotated bibliography of other reliable, scientific studies as well which you can download or view by clicking here. No matter which research technique they use, the studies have found that community residences that are licensed and not clustered on a block have absolutely no impact on property values, neighborhood safety, or community character.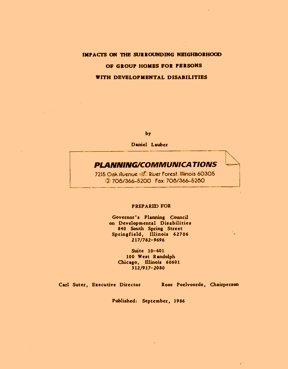 Download a key scientific
Illinois study
on the impact of
group homes on property values,
property turnover, and
neighborhood safety.
Basis for rational zoning:
How Zoning Can Legally Regulate Community Residences
While far too many cities and counties try to impose excessive regulations on community residences that fly in the face of the nation's Fair Housing Act, far too many fair housing advocates insist that jurisdictions cannot regulate community residences at all. All too often jurisdictions allow community residences for some disabled populations, but not for others. But no jurisdiction can pick and choose which disabled populations are allowed and which are not.
"
Daniel Lauber was simply

outstanding

in assisting Clark County, Nevada in drafting a revised community residence ordinance. We relied heavily on Daniel's

expertise

of federal fair housing law and on his experience in

tactfully

addressing questions and concerns of elected officials and stakeholders. His work was

first rate

and he was a

pleasure

to work with."
— Rob Warhola, Deputy District Attorney, Clark County, Nevada
The proper and legal zoning for community residences lies somewhere in the middle. To understand
the rationale for zoning regulations for community residences as well as the limits of how far a city
can go in regulating community residences for people with disabilities, download one of the most
thorough and insightful law review articles that spells out the rationale for rational zoning restrictions
on community residences for people with disabilities. "A Real LULU: Zoning for Group Homes
and Halfway Houses Under the Fair Housing Amendments Act of 1988," in The John Marshall Law Review,
Winter 1996, pp. 369–407.
Read the 2–page summary:
Read the two–page summary of the maximum restrictions a jurisdiction can legally impose on community residences for people with disabilities.
View the workshop on zoning for community residences for people with disabilities.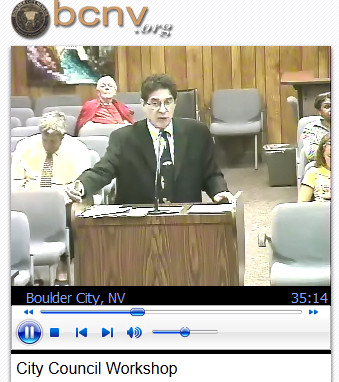 Click here to view the 75–minute workshop we conducted for the Plan Commission and City Council
of Boulder City, Nevada, on zoning for community residences for people with disabilities. The
workshop covers just about everything you need to know in order to write zoning provisions
for community residences that comply with the nation's Fair Housing Act. The workshop,
conducted on Sept. 10, 2010, will open in a new tab or window.
Amend your zoning:
Amend Your Local or State Zoning for Community Residences
To Comply With the Nation's Fair Housing Act
There is no reason for any city, county, or state to continue to impose illegal excessive regulations on community residences for people with disabilities. We have helped scores of communities write zoning amendments for community residences that provide the maximum rational and legal regulation permissible under the Fair Housing Amendments Act of 1988. We have not heard of any court decision invalidating any of the zoning regulations we have written for community residences. As part of our services we conduct a thorough study that provides the rational basis for the zoning amendments we write. This study is an essential component for surviving a court challenge. Courts often throw out zoning requirements for a spacing distance between community residences as well licensing requirements because the jurisdiction cannot demonstrate a need for either requirement. Our studies document that need.
We have written the model zoning for community residences for the American Bar Association and the American Planning Association.
Click here for our experience with zoning for group homes and other community residences.
Win zoning approval:
Representation of community residences before zoning boards
We have represented numerous operators of proposed community residences before local zoning boards throughout the nation.
We have also served as expert witnesses before zoning boards and in both federal and state court in significant group home cases. We have conducted workshops, seminars, and national conference sessions on zoning for community residences from Alaska to New York, even educating representatives from the attorneys general offices from all 50 states.